MYTHS AND FACTS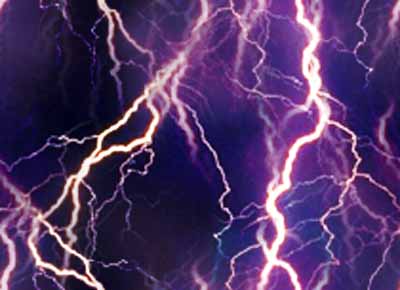 Myths and Facts:
Myth: If it's not raining, then there is no danger from lightning.
Fact: Lightning often occurs as far as 10 miles away from any rainfall, in or around the future path of the storm.


Myth: Rubber shoe soles and auto tires will protect you from being struck.
Fact: These provide NO protection. The steel frame of a hardtop vehicle provides some protection, if you are not touching metal inside.


Myth: After being struck by lightning, a person carries an electrical charge, and should not be touched.
Fact: Not true. Attend to the victim without delay, CPR may be needed immediately.


Myth: "Heat lightning" without sound poses no threat, it simply occurs after very hot summer days.
Fact: This is from a thunderstorm too far away for the thunder to be heard. It may be moving in your direction.

---
This web page was written by Jack Wright,
Skymont Scout Reservation, Chattanooga, Tennessee
with web authoring assistance by Michael F. Bowman,