Firecrafter Event Patches
This is a three inch round cut edge patch with white twill. Camp Redwing is near Muncie, Indiana, and was part of the Delaware County Council before being merged in the formation of Crossroads. Redwing receive the Fire in about 1948, and this patch is probably from that time or very soon afterwards. At one of the 1997 Jamboree Trade-O-Ree's I found another patch of the same design but it was from a different camp (was not a Firecrafter patch). Was this just a standard patch design?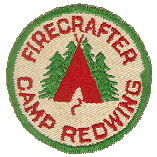 These are patches from other Firecrafter activities in the early 1960's. Both Conferee patches are rolled edge while the Polaree is cut edged. The 2nd Conferee patch is fully embroidered, the others are twill.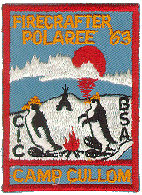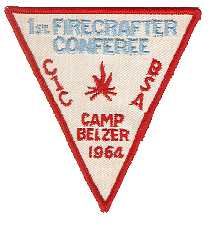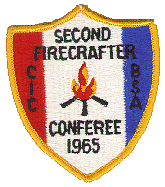 A different patch is made every year for those who attend the Ritual. In 1995 and 1996 they were backpatch sized. The 1997 patch is pocket sized. One per person is available at each Ritual.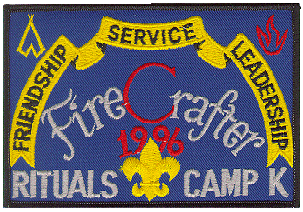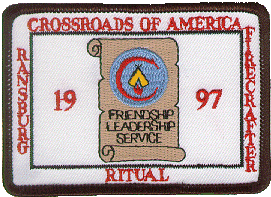 Webmaster Note: This information provided courtesy of Matt Baldwin XXX.