Firecrafter Rank Patches
This felt pocket patch was hand cut and machine sewn. It was made sometime between 1920 and the 1950's. Glue stains and moth holes have taken their toll on this patch.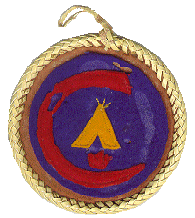 This three inch patch has a twill background, and is from the 1950's. Note the differences in this patch and today's Firecrafter pocket patch.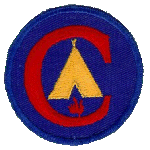 This patch from the Central Indiana Council, which was merged to form the Crossroads of America Council in the early 1970's. It is the same as the current Firecrafter pocket patch, except that it is not fully embroidered and the teepee is vertically stiched.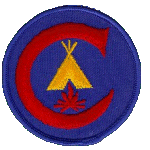 This patch was issued in 1972 just before the merger.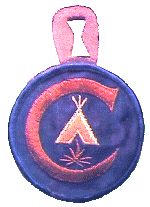 This was the chest patch issued in 1972. It is made entirely of felt.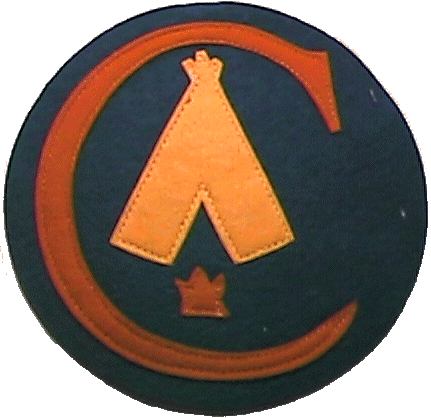 This is a current rounder. They usually come with two or three different colors around the border, however, single colors (such as all white or the silver below) are also popular. This rounder was made for the Firecrafter 75th Anniversary Rituals in 1995.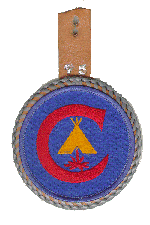 This is the current Firecrafter Rank Patch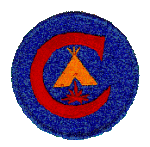 This is the current Firecrafter Chest Patch.