Roundtable Commissioner's Key
and Arrowhead Honor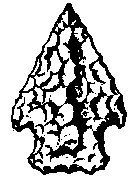 ---
This Award can be earned for service as either:
Cub Scout Roundtable Commissioner,
Boy Scout Roundtable Commissioner,
Varsity Scout Roundtable Commissioner, or
Venturing Roundtable Commissioner
Training
Complete the three session training program outlined in Commissioner Basic Training Manual
Complete personal coaching orientation including the orientation projects.
Complete Basic Training for Cub Scout or Boy Scout Roundtable Commissioners and staff
Tenure
Complete 3 years as a registered commissioner within a 5-year period.
(Tenure for one award cannot be used for other training awards.)
Performance
Earn the Arrowhead Honor Award for your position.
---
Requirements for the Arrowhead Honor:
Review all material in the current

Venturing Roundtable Guide
Boy Scout Leader Roundtable Planning Guide, or
Cub Scout Leader Roundtable Planning Guide

Review all material in

Troop Program Resources and Troop Program Features, or
Cub Scout Program Helps

Recruit a roundtable staff
Lead staff in preparing a one-year roundtable outline
Supervise the staff in conducting these roundtables
With the District Commissioner and District Executive, develop and use an attendance promotion plan, and
Attend a council Commissioner conference, roundtable, or planning conference.
Roundtable Commissioner Progress Record for the Arrowhead Honor/Commissioner Key
---
Source: Leadership Training Committee Guide - 2006 (#34169A)
---
Page updated on: February 28, 2008
---